Kriyus is a Digital Creative Agency
Agile Approach
Our Process
Our Process
We'll Get There Together —
We always adjust our process to suit your specific needs
We can help you at all stages of the project, starting from defining the requirements up to the final deployment and support.
Agile methodology (Scrum or Kanban) with short development cycles guarantees constant collaboration with our clients. We frequently collect feedback and adjust to changing requirements.
Using the Continuous Delivery approach gives our clients constant access to the most recent version of the software.
Bespoke approach and transparent procedures allows Kriyus to adapt easily to new requirements at every stage of the process.
Our Process
— Specification
First meeting. You present us with your vision for the product and we gather the main requirements.
— Planning
Top level plan. We decide on milestones and priorities.
— Solution Architecture
We create the main architecture based on functional and non-functional requirements.
— Detail user Stories
Together we define user stories for the given iteration.
— Development
Design, development, code review and testing of each user story.
— Demo
Finished stories are deployed to the demo server for you to give us feedback.
— Production Deployment & Support
Production support and monitoring.
Our Process
Weekly Standups —
Once the project begins, we work in 2 week sprints. Each week, our team meets with you at a weekly standup. During this meeting we review the week's progress, velocity, features completed, and status update. Our process is based on a flexible points system, so you can adjust as needed, re-prioritize, remove features or add features as you go.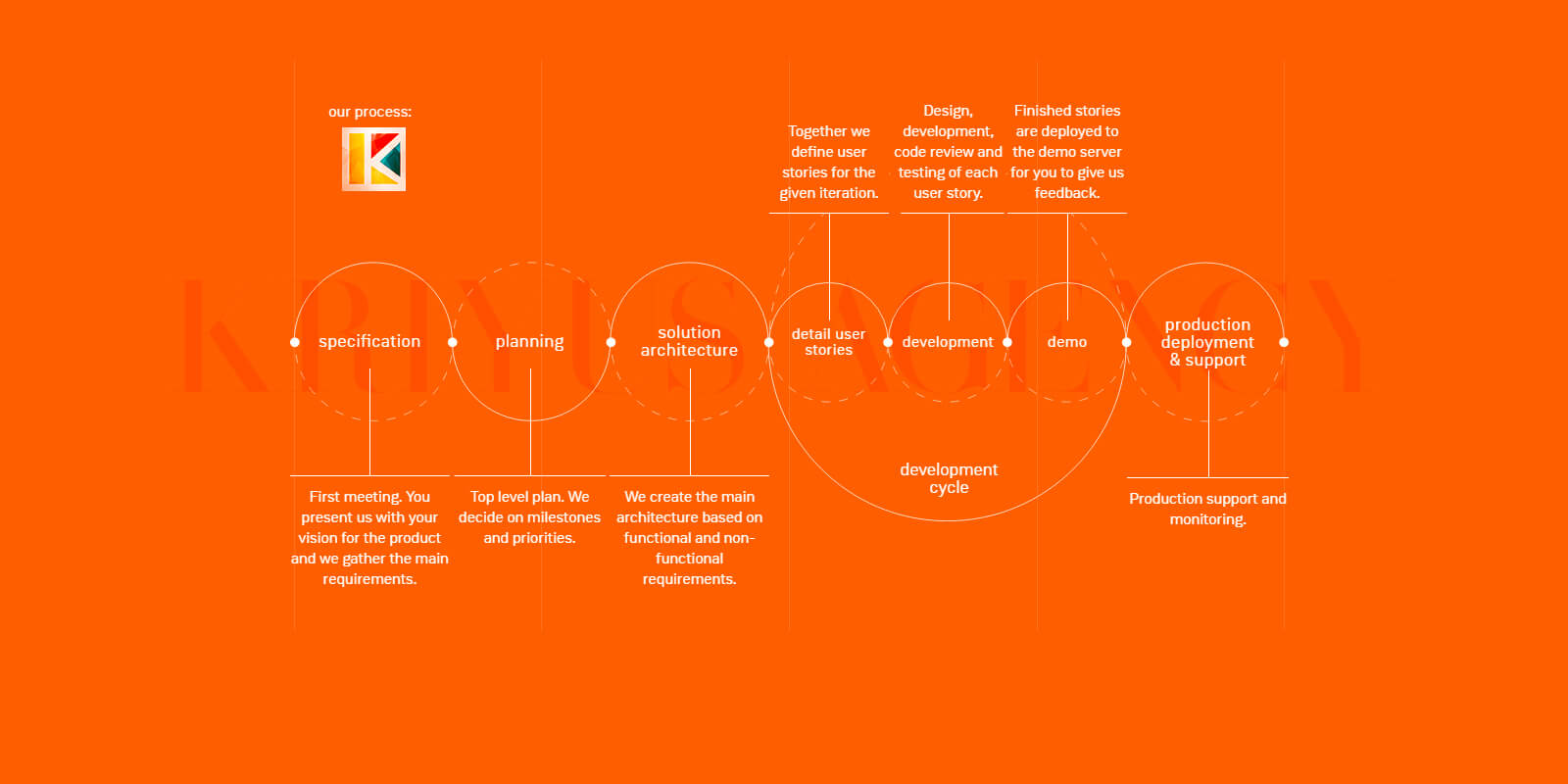 Our Process
Release —
The launch of your app or custom dev project is not as defined as, say, a website. The product can be released at any point determined by you, the client, and potentially updated every two weeks with more sprints. It all depends on your budget and particular needs.
At every weekly standup, you the client have access to the product to add data, tweak, and release. There is no final date where we "hand over the keys," so to speak.
Our Process
Evolution —
Once the your content or site is launched, Kriyus begins the process of tracking its success using established analytics as well as other tracking programs.
If Kriyus is chosen as Agency of Record, we offer ongoing services as a monthly retainer or as line items at the beginning of our process. Deep engagement with the client is our key to ensuring long-term success. At our core, Kriyus is driven to ensure that everything is delivered as requested, on time and within budget.
Our clients' satisfaction means a lot to us, and we aim to make good on our promises. The good word of mouth and recommendations that we receive let us know we're living up to our goals as a company – to provide the best possible service to every client, every time.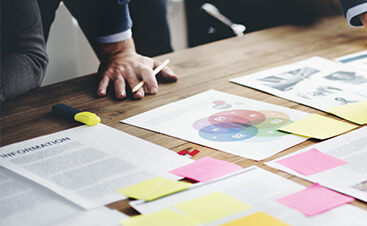 KRIYUS DIGITAL
— Coming right up!