Kriyus is a Digital Creative Agency
Continuous excellence
Deep experience and expertise
Kriyus Digital
Technology and Media —
Today, there is no aspect of our lives that is untouched by technology. Yet many companies in the tech sector don't know how to communicate effectively with all their stakeholders and they find themselves up against tough regulatory and reputational challenges. Kriyus's technology practice helps clients navigate these challenges by building strong brand architectures, managing 360° approaches to stakeholder engagement, understanding the complex global ecosystem, capitalizing on new market opportunities and mitigating threats.
A technology revolution is sweeping the globe and the pace of change in the tech sector means that the need to adapt quickly is vital. Specialists from member firms across the globe understand that this evolving operating environment requires knowledge and experience of the key issues facing tech companies. From valuing intellectual property to complex compliance issues, data security to business process modelling, our professionals offer effective, strategic and operational solutions specifically tailored to the needs of every organisation. "Realising your international ambitions."
Kriyus's technology team has deep expertise in consumer electronics, mobile and wireless tech, enterprise software, design, 3D and virtual environments, artificial intelligence, computer vision technologies R&D, image and video indexing and search, robotics, systems architecture and engineering, training systems, sensors, imaging technologies, cyber security, bioinformatics and computational biology, high-assurance systems, information operations, software engineering, communications and networking, homeland security and national defense, mobile device applications, speech - language and audio, digital health, IT services, big data and much more.
Our diverse team of professionals, many of whom are former technology-sector influencers, are experts at devising and executing integrated strategies that positively impact clients' reputations, drive sales, facilitate market access, release regulatory pressure and drive product preference. In this increasingly interconnected, dynamic and demanding world, we understand the nuances of our clients' evolving business models.
The pace of change in the tech sector means that the need to adapt quickly is vital.
We deliver on the visionary promise of computer science and artificial intelligence.
Kriyus Translation
Kriyus Translation Services —
Kriyus Professional Translation offers professional translation services to companies around the globe, including many Fortune 500® companies. Specializing in business communication, we provide accurate language translation when professional results are required.
Business communication requires special attention to detail: Translated text will be at the forefront of any communication effort in new markets, and has crucial impact on how a company is perceived by customers, suppliers and employees.
At Kriyus Professional Translation your project is handled by a team of experts in the required field: marketing, legal, medical, human resources, technology, and many more. Our professional translator teams only translate into their native language, and are only assigned to your project if they have extensive experience translating for your industry.
U.S. and International markets are multilingual environments. Our mission is to give your company a competitive advantage by breaking the language barrier with unrivaled quality and reliability.
When it comes to translating marketing material, contracts, manuals, reports, and any kind of business document, trust your multilingual communications to Kriyus Professional Translation.
Accuracy and reliability come with the human touch of the professional translator.
Kriyus Private Tuition
International Tutors —
Kriyus Education is a leading provider of premium, one-to-one private tuition. Our network of highly sought-after academics are, in most cases, dedicated professional tutors and clients of ours have access to the largest network of Turkey-educated tutors worldwide. A select network of experienced tutors providing the highest quality of tuition services across a range of academic subjects including: Maths, english, sciences, history, sociology, art, music, information technology, geography, chess, chemistry, physics, biology.
Perhaps the greatest benefit of finding a tutor through an agency like Kriyus Education is the quality assurance. Trust is important to us, and as a result we have one of the most rigorous tutor vetting processes in the Turkey.
Getting the most out of tuition requires careful planning and insight. Kriyus Education provides a full programme to make sure parents and children get the maximum benefit. Our tutors are able to travel to your home, carry out lessons over Skype™, and carry out homestay or residential visits at locations of your choice for a length of time to suit your requirements.
At the heart of exceptional education for over a decade, Privus International Tutors tailors its exclusive services to meet the needs of its select clientele, anywhere in the world.
Kriyus Management
Professional Consulting —
Information technology powers most organisations and has been instrumental in delivering many recent (service) innovations. At the same time IT systems run countless business and operational processes, often with no direct human intervention. Therein lays the challenge of using IT capabilities to achieve better customer service or experience, instead of forcing customers and staff to adhere to the rigidity of misaligned systems.
After years of investing in systems that improve operational performance, capture customer transactions and support marketing and communication, organisations are shifting their attention towards customers and the customer experience. With that change of focus comes a need for systems and processes capture, support and predict customer needs and wants better in order to attract and retain them better.
Kriyus is working with Turkey industry to deliver measurement driven solutions that are based on the highest level of accuracy. Our knowledge comes from Kriyus's role in the development and maintenance of the Turkey measurement standards. Our experience comes from working with businesses to apply this knowledge to solve challenging issues for over 10 years.
Our clients include consultants (general, IT, recruitment), solicitors, architects, property advisors, loss adjustors, accountants, software developers and other professionals.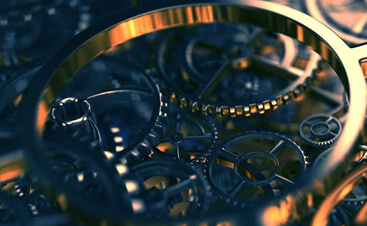 KRIYUS DIGITAL
— Coming right up!